Around
Cultural heritage
to 7.1 Km in our area
Château de Commarque
De la Préhistoire au Moyen-Age, niché dans un écrin naturel, le Château de Commarque est une fresque des temps et un véritable terrain d'aventures. Vivez l'Histoire grâce à des visites libres ou guidées bien documentées, des expositions et projections, des visites 3D, des ateliers libres ou encadrés, des jeux anciens et jeu de piste toujours en relation avec les différentes époques présentes à Commarque
COMMARQUE We have always had a crush on this magical place, 10 minutes from the Feuillantines, off the beaten track, patiently updated year after year by the De Commarque family who has brought it back to life. Young and old will be amazed by the troglodyte dwellings staged, the rooms of the castle refurbished and the proud keep in the middle of unspoiled nature. Archery, medieval games and an escape game are organized during school holidays.
Cultural heritage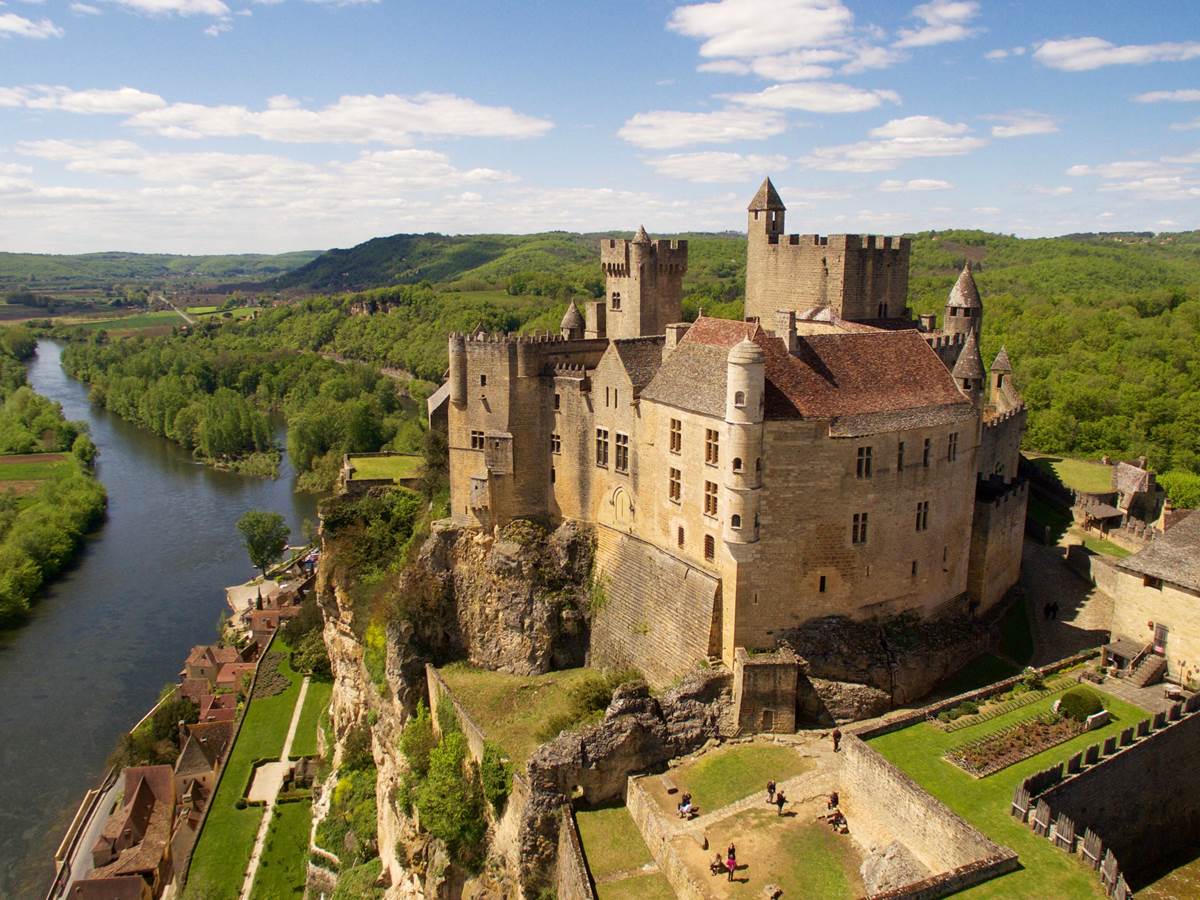 to 10.1 Km in our area
Château de Beynac
Le château de Beynac est la plus authentique forteresse médiévale de la Dordogne. Il est dressée depuis 1115 sur son piton rocheux dominant le village de Beynac-et-Cazenac, et la Dordogne. Visiter Beynac, c'est traverser 5 siècles de l'Histoire de France, sur les traces de Richard Coeur de Lion, Simon de Montfort et la Guerre de Cent Ans. De la rigueur défensive de son donjon du XIIe siècle à l'escalier Renaissance en passant par la salle des États du XVe, la cuisine du XIIIe et la barbacane, son état de conservation exceptionnel vous propose un voyage inoubliable au coeur du Moyen Âge. Entre ciel et terre, depuis le haut de son donjon du XIVe, les 152 mètres d'à pic sur la Dordogne vous offriront une vue inoubliable sur la magnifique vallée des 5 châteaux.Visiter Beynac c'est faire l'expérience d'une plongée en immersion totale au coeur de l'Histoire.
The castle of Beynac, witness of the 100 years war, having belonged to Richard Coeur de Lion and dominating the Dordogne Valley for 900 years, is a site remained "in its own juice" which it is absolutely necessary to visit to immerse yourself in life in the Middle Ages. You will no doubt recognize the magnificent cuisine that you saw in the film "Visitors". Especially take the guided tour you will not be disappointed!
Cultural activity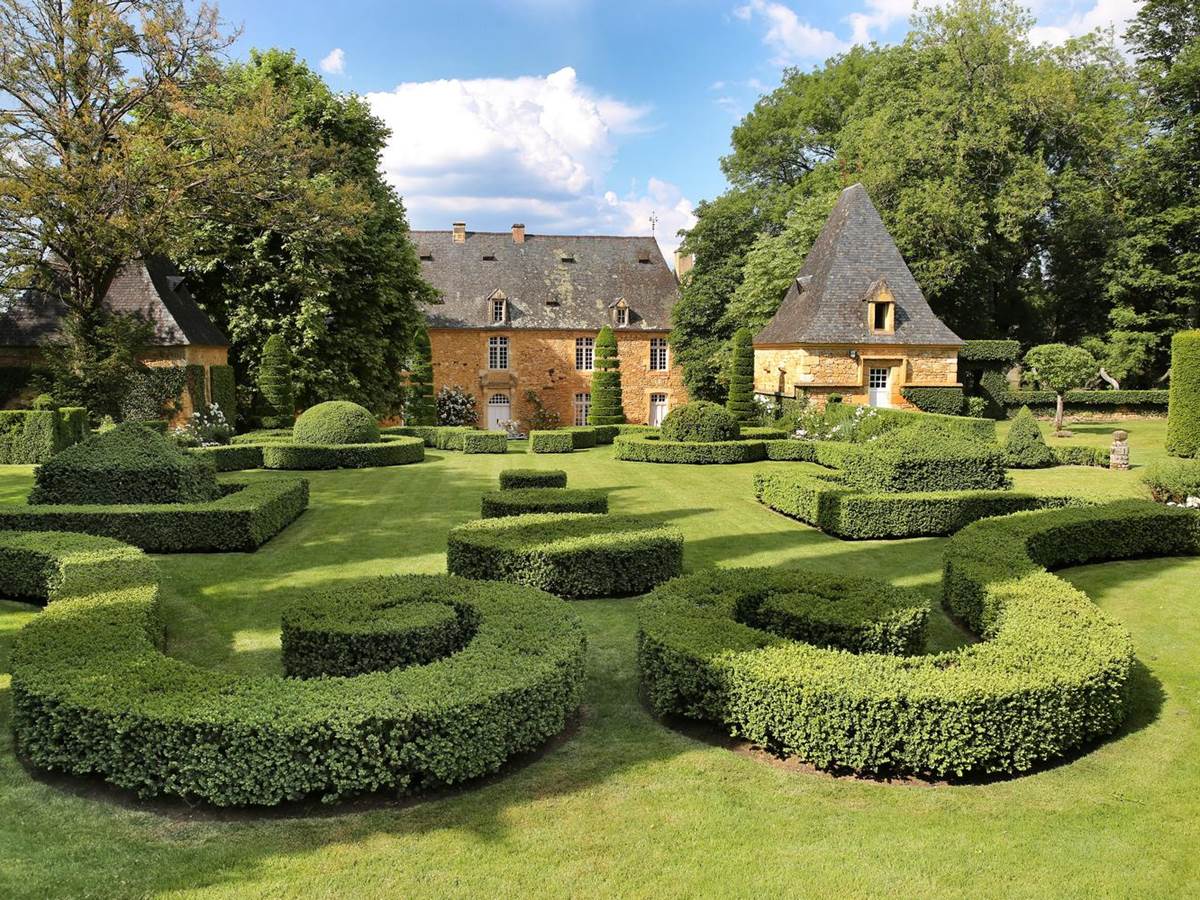 to 22.3 Km in our area
Eyrignac et ses Jardins
Set high in the Périgord Noir (Black Perigord), and close to Sarlat lays a 10 hectare verdant oasis: the magnificent French style gardens of Eyrignac. In this space where time has stood still, come and witness the spectacle of nature. See the 300 sculpted plants superbly hand clipped by gardeners in the tradition of times gone by, fountains, reflective waters, the play of light and shade and the flower beds. This architectural treasure has been inhabited by the same family for 500 years. They claim amongst their ancestors the illustrious author of the monologue ""Fier comme Artaban"" (As proud as a Peacock).
The Eyrignac gardens are pleasant to visit all year round but spring remains our favorite season. Photo lovers, you will love the beautiful perspectives. Do not miss the magnificent white garden. Every Monday summer evening, a "white" picnic is organized, led by a DJ and closed with fireworks.
Cultural heritage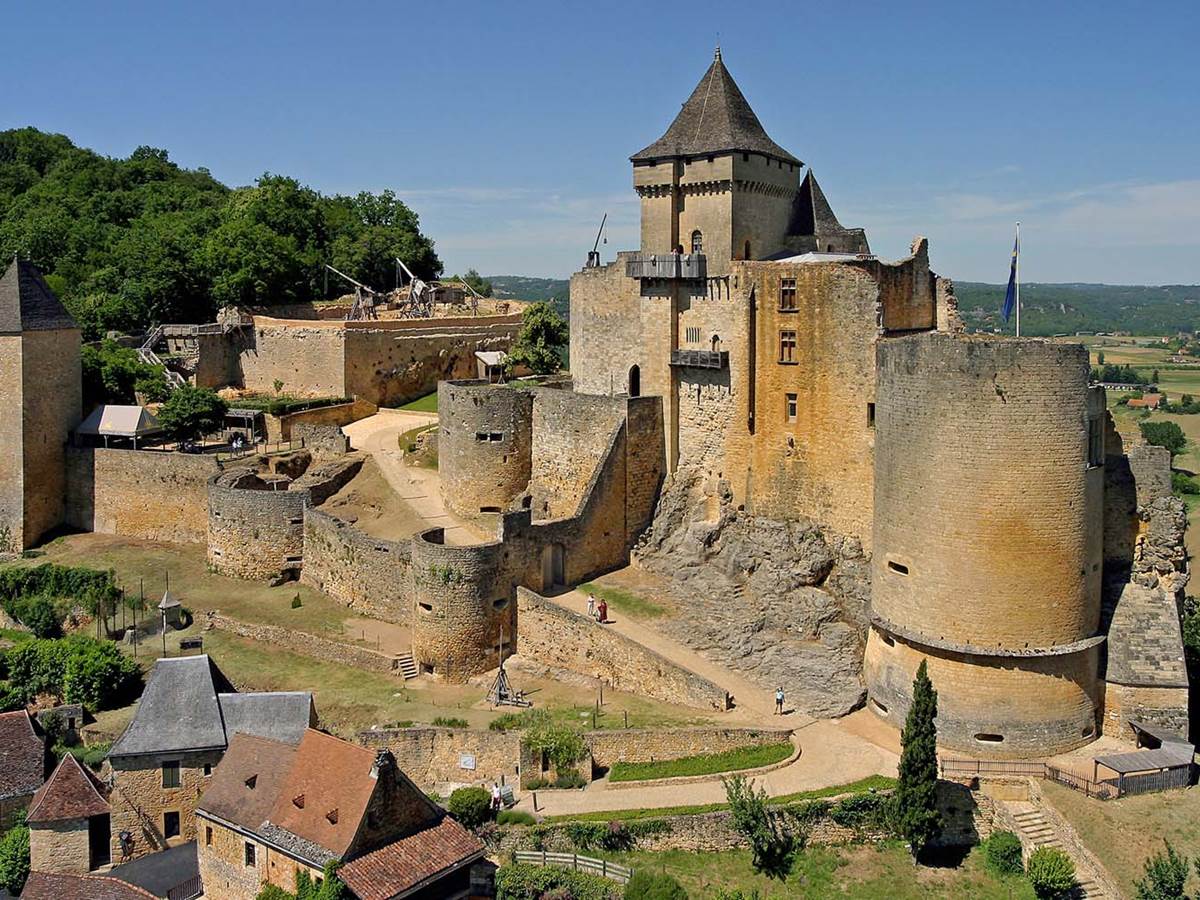 to 12.1 Km in our area
Château de Castelnaud - Musée de la Guerre au Moyen Age
Le Château fort de Castelnaud, classé Monument Historique en 1966, est construit sur un éperon rocheux et offre un magnifique panorama sur la vallée de la Dordogne. Il abrite depuis 1985 le musée de la guerre au Moyen Âge. Une collection d'armes et d'armures, des restitutions grandeur nature de machines de guerre (mangonneau, trébuchet, pierrière, bricole) vous feront découvrir l'art de la guerre au Moyen Âge et certains aspects de la vie des seigneurs de Castelnaud avec le jardin d'inspiration médiévale et le donjon meublé. Le circuit de visite libre est doté d'une riche signalétique, de multimédias, de bornes interactives, de maquettes. Tout au long de l'année, essayez une armure, assistez à une démonstration de tir au trébuchet ou revivez cet autre temps grâce à un spectacle enquête nocturne (en été). En été, des visites guidées sont programmées en français, anglais et néerlandais.
Castelnaud Castle is a must in black Périgord. Beautifully restored, it houses the War Museum in the Middle Ages. It is also very fun and will appeal to children as well as people with little history. It has been used as a filming location for several films and during the school holidays numerous activities and re-enactments are offered. A route is planned for people with reduced mobility.
Cultural heritage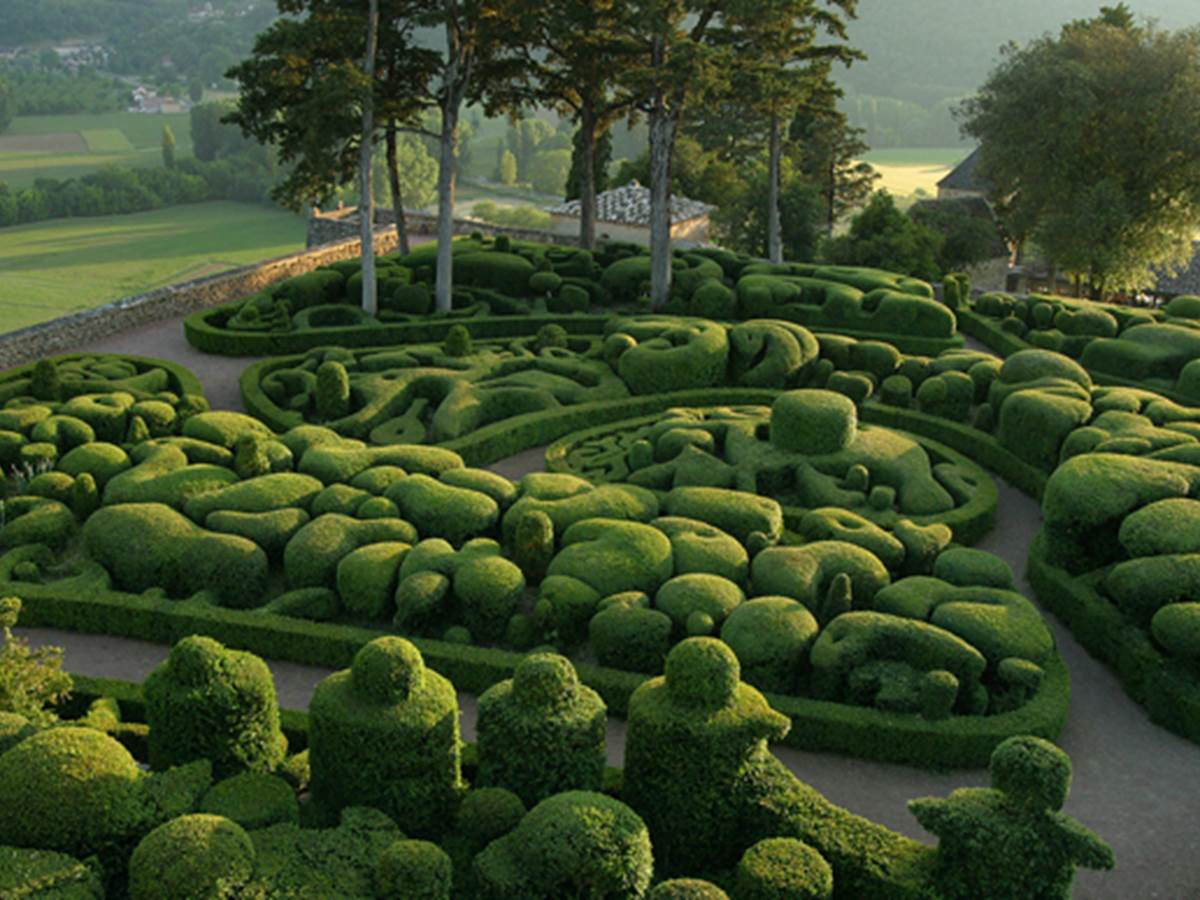 to 12.3 Km in our area
Jardins de Marqueyssac - Belvédère de la Dordogne
C'est le jardin le plus visité du Périgord. Site classé, les jardins romantiques et pittoresques de Marqueyssac offrent plus de 6 kms de promenades ombragées, bordées de 150000 buis centenaires taillés à la main, et agrémentées de belvédères, rocailles, parcours d'eau et théâtres de verdure. Du Belvédère de la Dordogne, à 130 mètres au-dessus de la rivière, se déploie un point de vue exceptionnel sur l'ensemble de la vallée, ses châteaux et ses plus beaux villages de France. Aires de jeux, balançoires, et cabanes. Atelier du tourneur sur buis.Volière. Sur plus de 100 mètres la promenade prend de la hauteur avec un parcours-filet suspendu dans les arbres, très ludique pour les enfants comme pour les adultes. C'est un véritable événement : KAN un allosaure, ou du moins son squelette fossilisé, a pris ses quartiers dans le Pavillon de la Nature qui surplombe la rivière Dordogne !
The gardens of Marqueyssac are not simple gardens but rather a park-promenade which begins with magnificent trimmed boxwood and is extended by charming "stations" punctuated by waterfalls, thickets, works of art with a very beautiful panorama below. The valley. On Thursday evenings in summer, do not miss the candlelit walk punctuated by musicians throughout the course.
Cultural heritage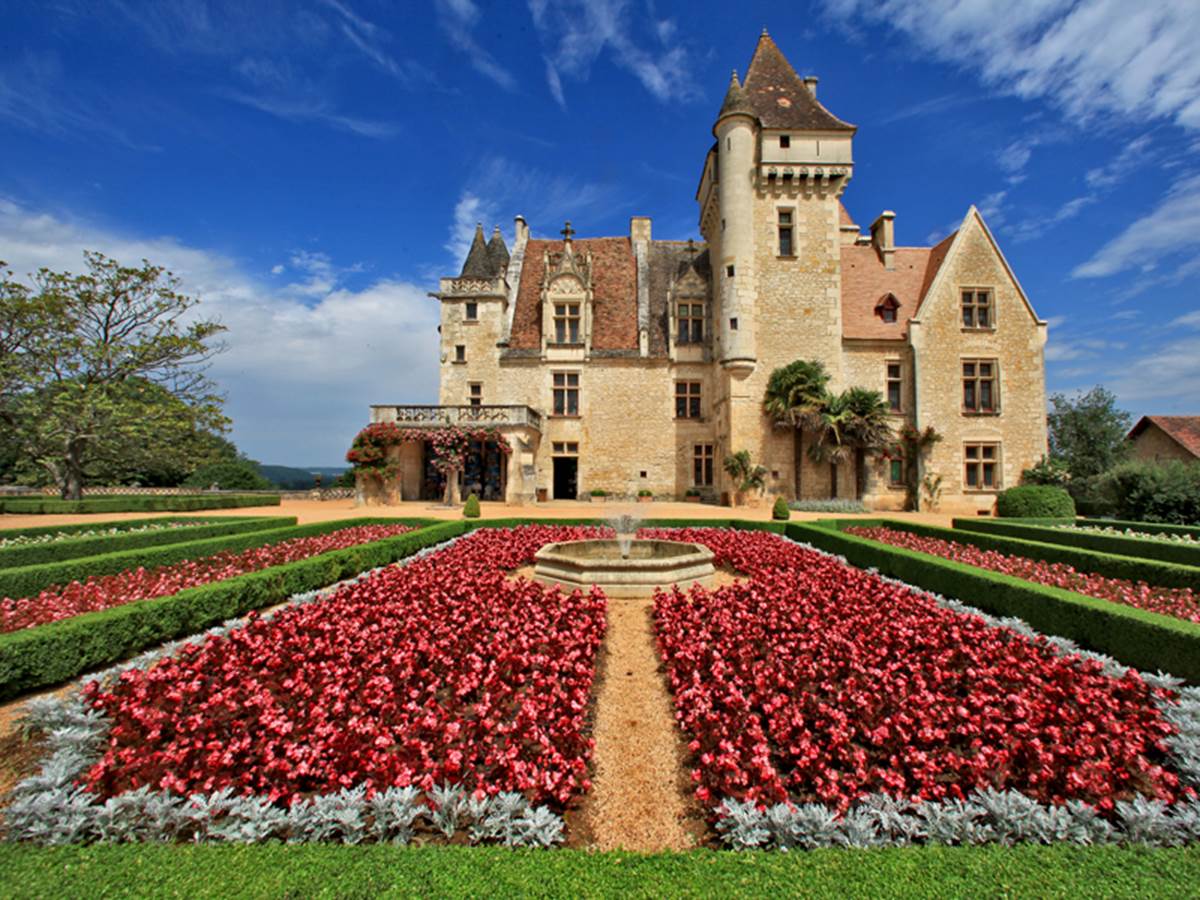 to 9.5 Km in our area
Château des Milandes
Incontournable en Périgord ! La visite est une merveilleuse plongée dans la vie de château à l'époque de Joséphine Baker dont le destin reste hors du commun. Château XVe. Individuels : visite avec brochure et chansons de l'artiste. Spectacle de rapaces dans les jardins à la française.Brasserie (Mi-avril/mi-octobre). Boutique. Parking gratuit. Animations pédagogiques de fauconnerie (enfants de 5 à 12 ans) à Pâques, nous consulter pour les animations en juillet-août. Dernière admission : 1 h avant fermeture.
The Château des Milandes, dear to the heart of Joséphine Baker who lodged there her "rainbow" tribe made up of 12 adopted children. Numerous souvenirs, photos and stage dresses line the rooms of the castle. In the park, included in the entrance ticket, a falconry show will appeal to young and old. In the gardens, recently redesigned, you will see a cascade of mirrors of water.
Cultural heritage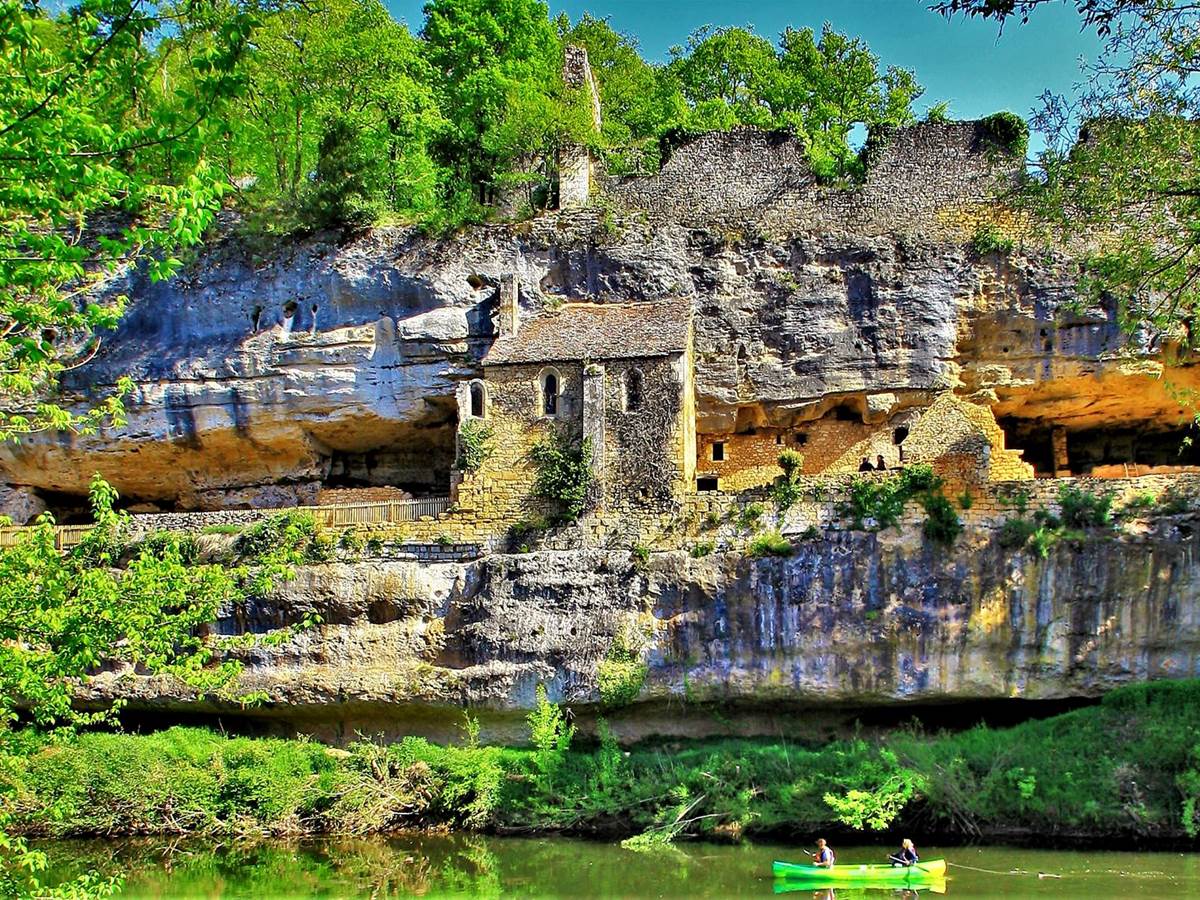 to 8.7 Km in our area
La Madeleine Grand Site
 The Madeleine Grand Site, an invitation to go back in time ... This exceptional natural site, one of the best preserved in the Vézère Valley, has attracted man from prehistory to the present day. At the cliff's foot, semi-nomadic hunter-gatherers has settled here 17,000. The prehistoric site of the site gave its name to this prehistoric civilization: the Magdalenian. The exhibition traces the great discoveries of the archaeological site: the engraved Mammoth, the burial of the child of the Madeleine, whose know for his adornment, made of more than 1150 pierced shells ... And of course, the masterpiece, the peak of our Cro-Magnon ancestor's art : the Bison "who licks his side". Halfway up, you will discover a medieval troglodyte village. Which has been inhabited between the early Middle Ages and the end of the 19th century. Among the buildings craved in the rock, a remarkable Gothic chapel from the fifteenth century, which appears to be hanging from the cliff. On the upper floor, on the calcareous plateau, you can find the remains of the Petit-Marzac castle, built in the 13th century. Here, you will notice the ingenuity and the know-how of these rural "troglodytes", who knew how to take advantage of their natural environment (stone, wood, water and agricultural lands) to build their refuge. We are wondering today about the use of our resources, coming to draw inspiration from what has been done at the Madeleine can serve as an example for our future. Situated In the heart of the Périgord Noir, the village of the Madeleine welcomes you all year long : family visits, group or guided school tours. Visitors also have a picnic area along with a beautiful view of the valley. What's new, this year?! The creation of a dozen apairies, to preserve bee colonies. Get ready to experience an extraordinary journey, through history, from prehistory (-17,000 years) to the present days, passing by the Middle Ages ... Enjoy your visit !
The troglodyte village of Madeleine, located on the edge of the Vézère, is very interesting to visit because it brings together vestiges of human occupation in this place from prehistoric times to the Middle Ages.
Cultural heritage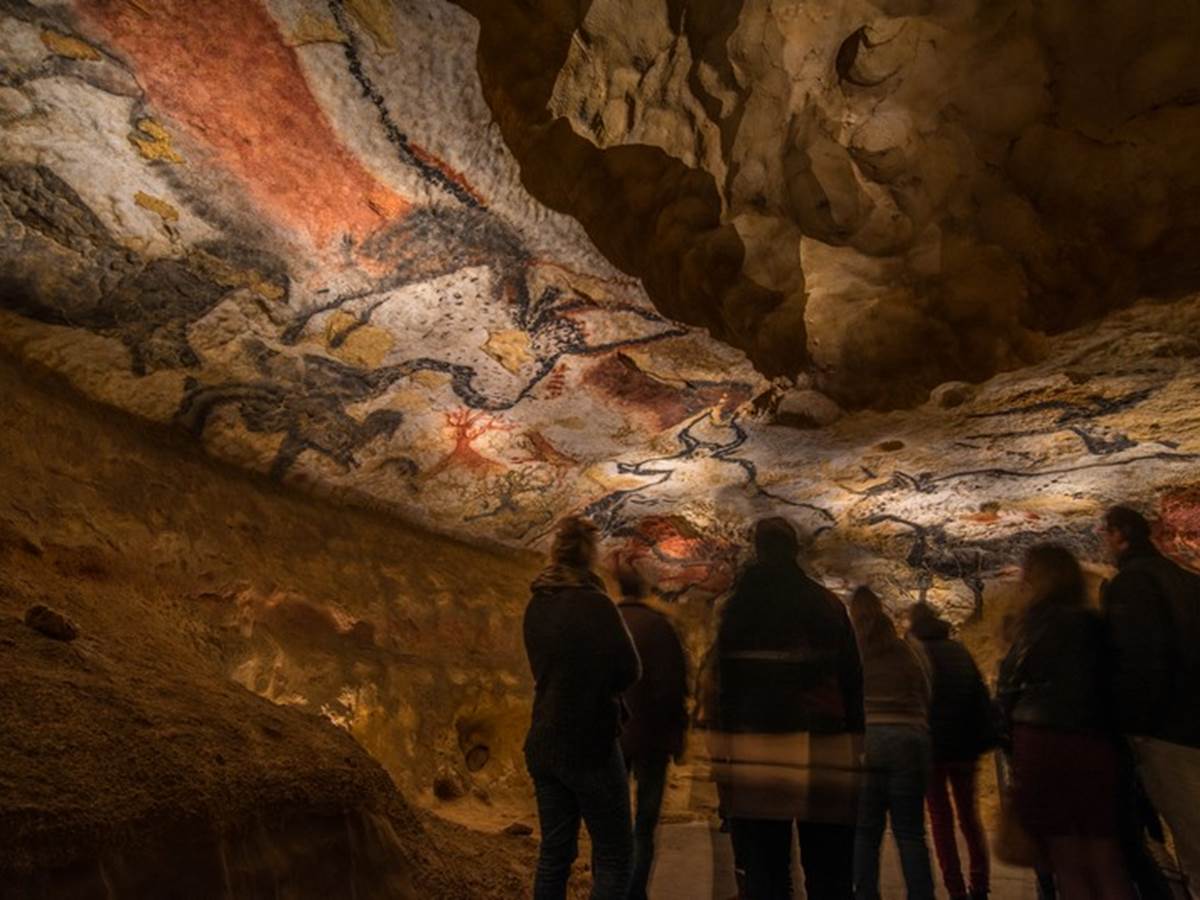 to 21.3 Km in our area
Lascaux IV - Centre International de l'Art Pariétal
Lascaux se révèle à vous dans le nouvel écrin du Centre International de l'Art Pariétal : plus de 8500 m2 d'espace de visite, dont une réplique complète et inédite de la grotte et 6 salles d'exposition retraçant l'histoire de la découverte de Lascaux, sa place dans l'art pariétal mondial et la création contemporaine. Vivez une expérience insolite et personnalisée au cœur de la Préhistoire grâce à une technologie de pointe.
The world famous Lascaux cave was closed in 1963. In 1983, a first facsimile saw the light of day: Lascaux 2, followed at the end of 2016 by Lascaux 4 the latest of the facsimiles which presents an identical reconstruction of the entire original cave. Very well integrated into the environment, it benefits from the latest technological innovations. She is a little victim of its success and of the many visitors. Prefer a visit out of season or otherwise in the morning and book before on the website.
Cultural heritage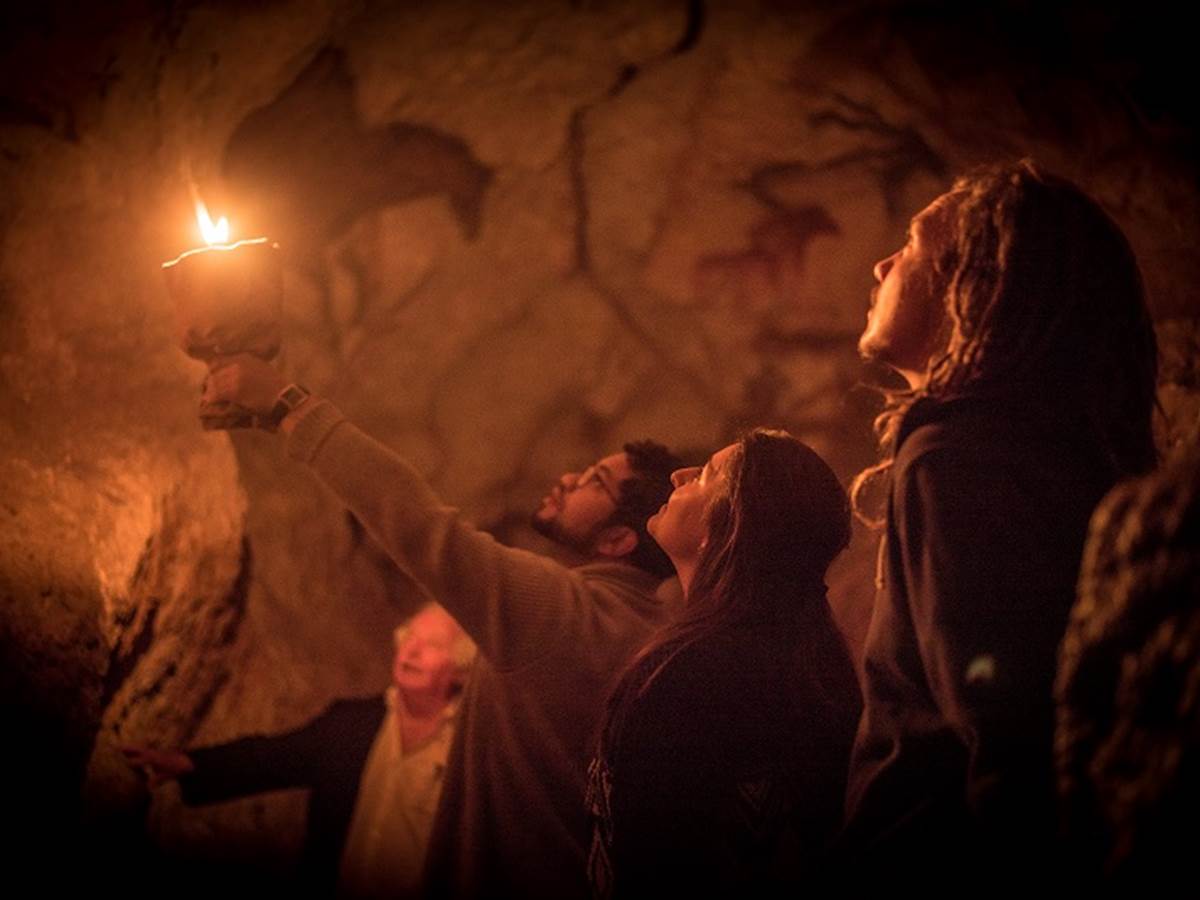 to 20.7 Km in our area
Lascaux II
En pénétrant dans la grotte de Lascaux II, le premier fac-similé de la célèbre grotte préhistorique située à Montignac et à 25km de Sarlat, difficile de ne pas penser à ces quatre garçons qui, un jour de septembre 1940, découvrirent tout à fait par hasard la cavité originale à 200 m de là.Depuis 1983, prouesse technologique et rigueur scientifique ont permis de recréer sur la même colline, l'atmosphère du plus célèbre sanctuaire paléolithique mondial en présentant la salle des taureaux et le Diverticule Axial.
The world famous Lascaux cave was closed in 1963. In 1983, a first facsimile saw the light of day: Lascaux 2, followed at the end of 2016 by Lascaux 4 the latest of the facsimiles which presents an identical reconstruction of the entire original cave. For those who fear the crowds of visitors to Lascaux 4, visiting Lascaux 2 is a good choice and you will spend more time with the guide who will show you the entrance to the "real" cave.
Cultural heritage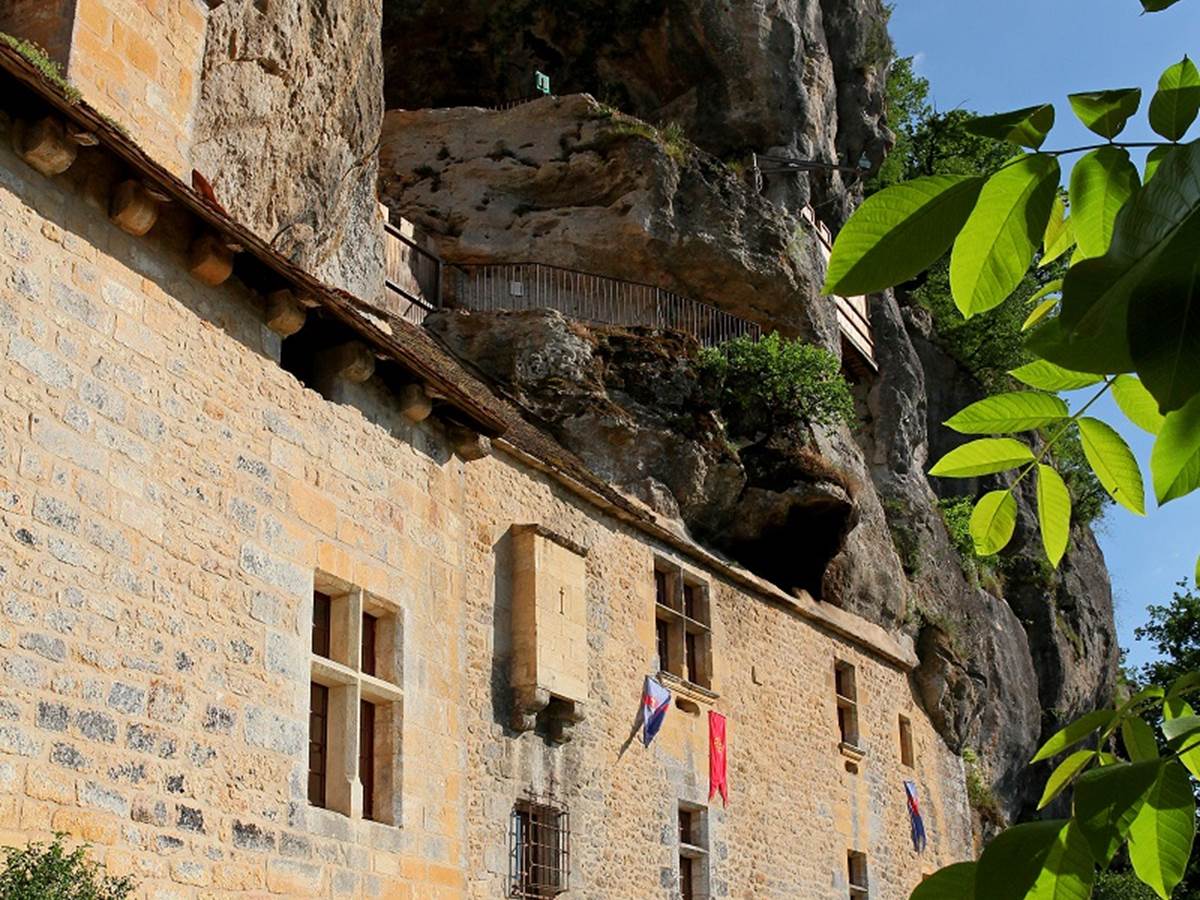 to 9.9 Km in our area
La Maison Forte de Reignac
Classé monument historique, cet extraordinaire « château-falaise » est incontestablement le plus secret, le plus insolite et le plus mystérieux du Périgord. Certains le disent même hanté…Conservée dans un état exceptionnel depuis le XIVème siècle et entièrement meublée d'époque, la Maison Forte de Reignac est en France le seul monument de ce type à nous être parvenu totalement intact.D'un rare intérêt historique, ce repaire noble est infiniment plus grand que l'on ne pourrait le soupçonner de l'extérieur. Derrière la façade se cachent d'impresionnantes salle souterraines et aériennes : Grande salle d'Honneur, salle d'armes, salle des Grands Hommes, cuisine, chapelle, chambres, cachot...A la fin de la visite, une exposition de renommée internationale sur le thème de « la torture au Moyen-âge » vous est proposée sans supplément de prix.
An amazing troglodyte cliff castle with a special and mysterious atmosphere.
Cultural heritage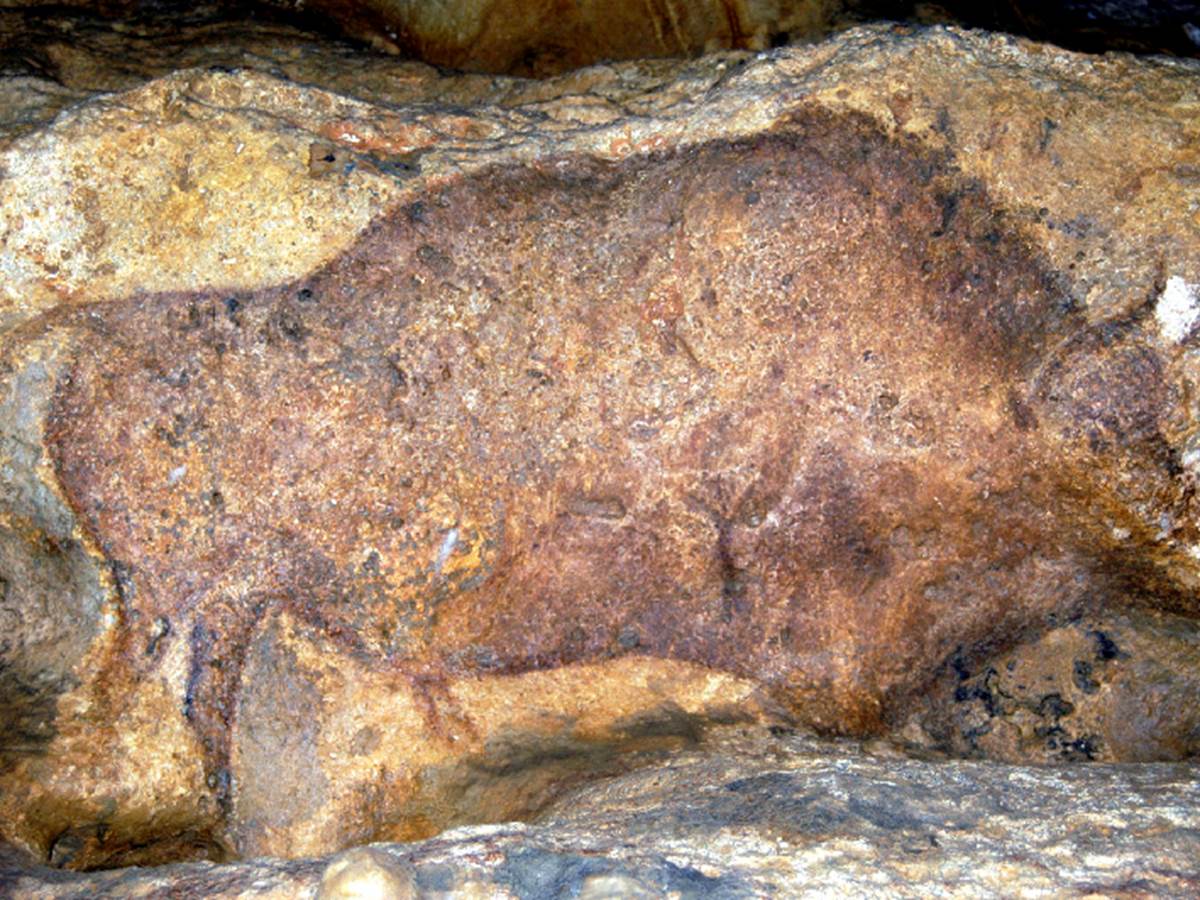 to 5.2 Km in our area
Grotte de Font-de-Gaume
Aux Eyzies, la Grotte de Font-de-Gaume abrite des figurations polychromes, peintes ou gravées. C'est l'un des plus beaux sanctuaires paléolithiques encore ouvert au public. Découvrez ces témoignages artistiques, mélange de rouge et de noir, couleurs prédominantes produites grâce à des pigments présents dans la région, illustrant deux phases stylistiques du Magdalénien (vers 15 000 av. J.-C).Les œuvres représentent des bisons, parfois accompagnés de mains négatives, des rennes aux détails minutieux, des chevaux, dont les membres sont suggérés par la calcite, le rebondi des ventres, la crinière et le pelage par les draperies naturelles. L'un des moments les plus émouvants : le « cabinet aux bisons », dont la voûte arbore une dizaine de bisons. Labellisé Tourisme et Handicap, le site organise des visites adaptées aux personnes avec handicap visuel.
Located in the town of Eyzies, the ornate Font-de-Gaume cave is one of the most beautiful Palaeolithic sanctuaries with polychrome decor which can still be visited in small groups. To visit it in summer, it is better to book several months in advance! otherwise there are always a few places provided you arrive very early before the opening.
Cultural heritage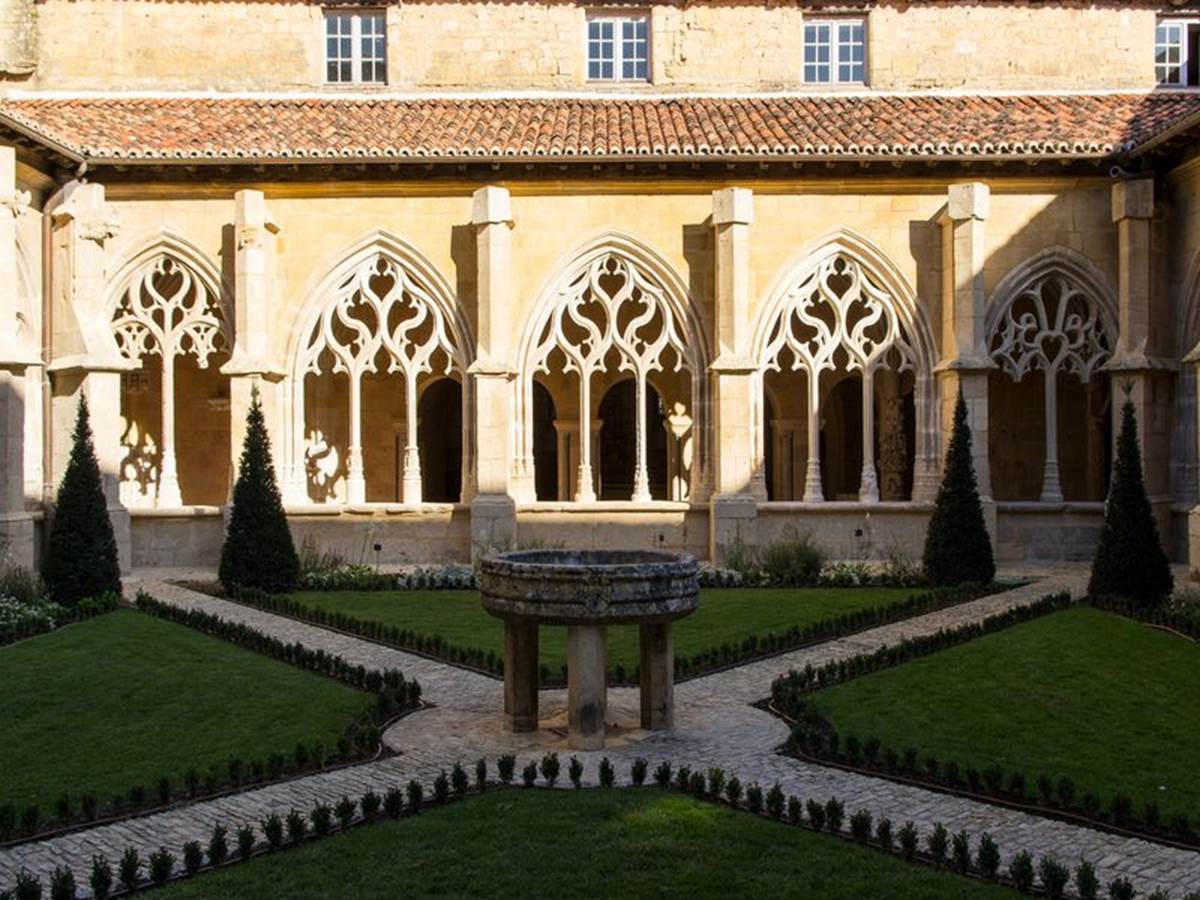 to 15.9 Km in our area
Cloître de Cadouin
Fondée en 1115 par Geraud de Salles et affiliée à l'ordre cistercien en 1119, l'abbaye de Cadouin est classée au Patrimoine mondial de l'UNESCO en tant qu'étape des chemins de St Jacques de Compostelle.Située dans le sud du Périgord, entre la Dordogne et la Couze, les bâtiments aujourd'hui accessibles à la visite présentent deux architectures différentes : le roman, dans l'église, le gothique flamboyant dans le cloître reconstruit à la fin du XVe siècle.Animations à thème. Visites nocturnes en été.
This cloister, listed as a Historic Monument and listed as a UNESCO World Heritage Site, is a masterpiece of flamboyant Gothic art. During this walk, admire the architectural richness and the splendor of the decorations which make this place a universal, unchanging and serene place. To feel all the emotion of the place, choose the night tour in summer.
Cultural heritage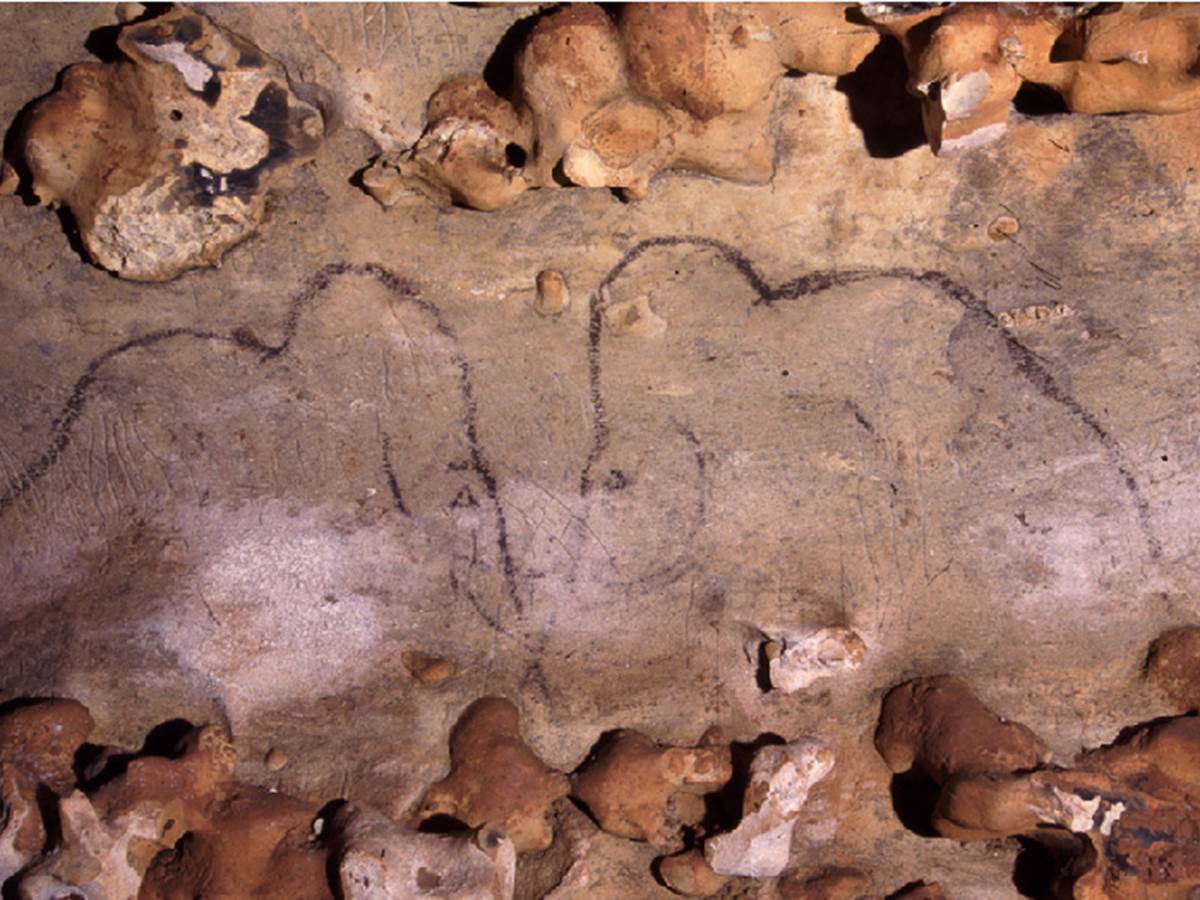 to 13.7 Km in our area
Grotte de Rouffignac
La grotte de Rouffignac est située sur la commune de Rouffignac-Saint-Cernin, à 5 km au sud du village de Rouffignac. C'est l'une des plus grandes grottes ornées connues, avec ses 8 km de couloirs, et la plus grande caverne préhistorique du Périgord Noir. Avant d'être décorée, il y a environ 15 000 ans, par les artistes préhistoriques qui y dessinèrent ou gravèrent 260 représentations de bisons, chevaux, bouquetins et rhinocéros laineux, mais surtout 160 mammouths, elle fut aussi le lieu d'hibernation des ours dont on trouve partout les empreintes de griffes ou les nids. C'est en train électrique, que l'on découvre ce sanctuaire préhistorique au cours d'une visite/conférence d'une heure.
We really like this cave, formerly inhabited by bears and decorated with animal paintings, which we visit on board a small electric train, very practical for people with reduced mobility.
Cultural heritage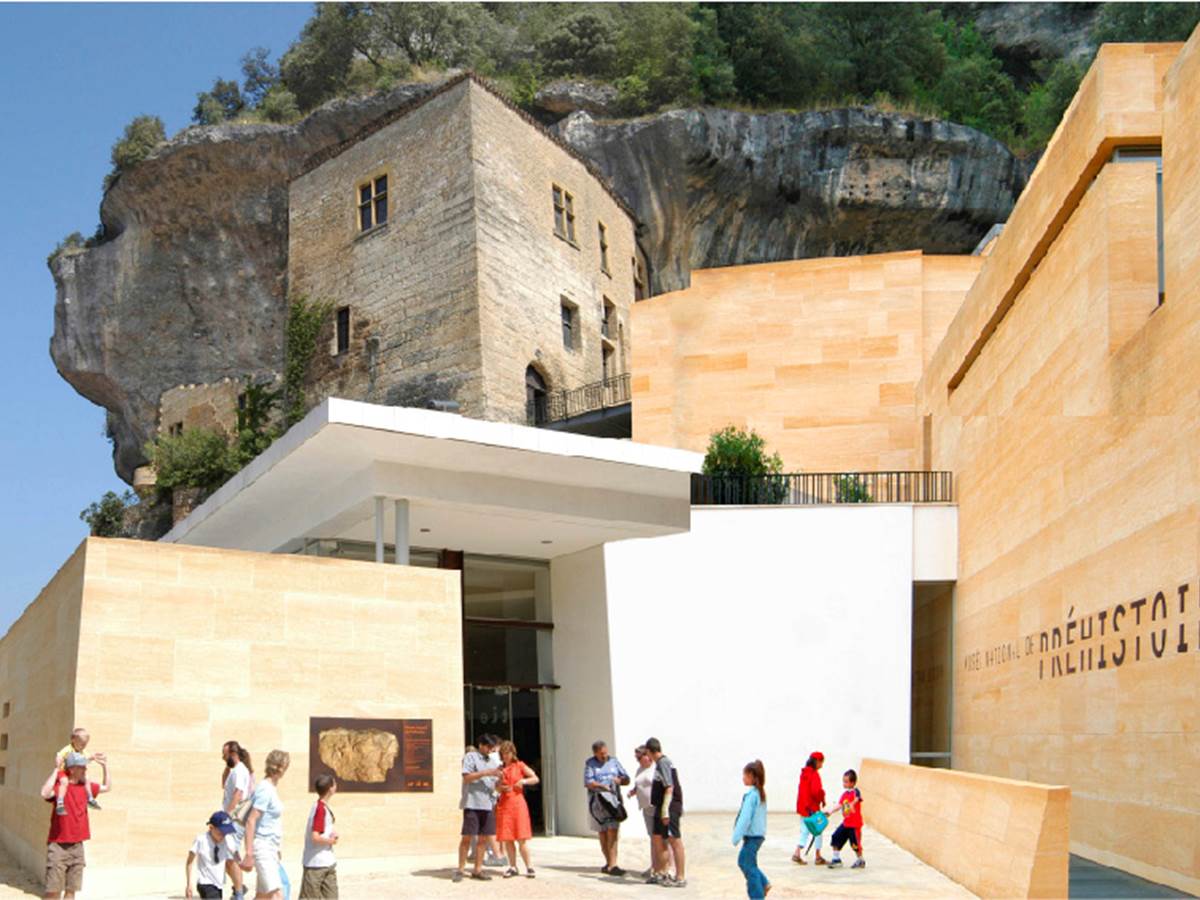 to 5.4 Km in our area
Musée national de Préhistoire
Située au cœur de la vallée de la Vézère en Dordogne, entre Le Bugue et la grotte de Lascaux à Montignac, le village des Eyzies-de-Tayac mérite bien son surnom de capitale mondiale de la préhistoire.Introduction idéale à toute visite des sites classés au patrimoine mondial de l'Humanité, le Musée national de Préhistoire vous invite à découvrir les plus anciennes traces laissées par l'Homme, particulièrement bien mises en valeur grâce à son architecture contemporaine.Le long de la falaise monumentale, partie intégrante de ce parcours à travers le temps, les salles d'exposition regorgent d'outils de pierre, d'objets d'art (os, ivoire), de dermoplasties (reconstitutions grandeur nature d'hommes préhistoriques) et d'animaux disparus permettant de comprendre l'évolution des sociétés depuis 400 000 ans.
For prehistoric enthusiasts, this recent and modern national museum is a must. Fans will choose the guided tour. Many explanatory videos are available. You can park for free in front of the PIP (international center of prehistory) which presents various exhibitions (free visit)